Submitted by ericbsd on Mon, 11/25/2013 - 21:41
Sponsors

Use the voucher code GHOST1 at UK Clearance Centre's check out.
Donations
A total of $16 was raised in September, thanks to the generous donors:
Matteo Leccardi
Miraç Baran Satıç
Consider helping GhostBSD with a donation!
Partners
Popularity Ranking
News and summary
We would like to thank all the beta testers for GhostBSD's 3.5 development. It helped us make GhostBSD better, we also want say thanks to the donors and UK Clearance Centre for finance support.
GhostBSD 4.0 development has already started, but the release won't happen until February or March. It has not been planed yet.
The Networkmgr, which User's Interface has been based on the Linux Network Manager, is taking shape and we hope that will be ready for GhostBSD's 4.0 release. Networkmgr is a graphical network manager which stays in the icon tray. The goal of Networkmgr is to be a graphical tool to login, connect, disconnect, and generally, manage your wireless and wire network connections. It will be able to easily configure newly added network hardware and users will be capable of doing some advanced network configurations as well. Here are some screenshots: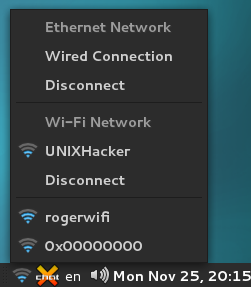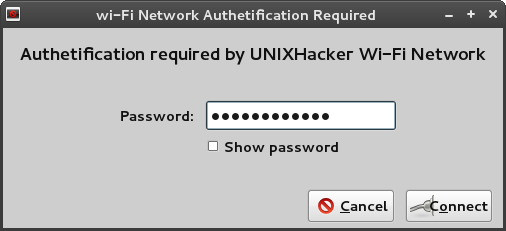 Charles Levesque and

Philippe Cloutier are the newest additions to our GhostBSD developer's team. They will start to work on a SDK called apace, meant to accelerate the development of GTK applications on FreeBSD and GhostBSD.
We are Looking for help.

We need web developers familiar with PHP. Specifically: phpbb, Drupal 7 and MediaWiki.

We need people with English and/or French writing skills.

We are looking for people willing to translate the website in their native language.

If you are interested please contact us.

Join us on IRC for a chat at #ghostbsd on the freenode IRC network (irc.freenode.net), also let us know what you think in a comments bellow.